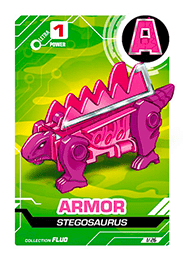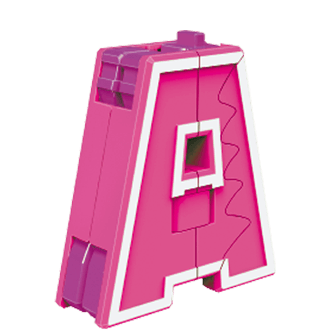 TRASFORMA LA TUA LETTERA A IN UN SELVAGGIO STEGOSAURUS! TRANSFORM THE LETTER A INTO A WILD STEGOSAURUS
ARMOR is the Letranimal Fluo letter A. Start exploring the jungle with it now and experience an alphabet of adventures, even in the dark!
Each Letranimal Fluo in fact has the power to light up in the absence of light, as if by magic ...
Collect its personalised card, made of shiny plastic to be indestructible and accompany you in every battle!